Our Concept
Since I co-founded the non-profit and now private foundation, Preventive Aging Centers, Inc., in 1993 I have always embraced connecting children of varied ages with seniors, including approximately 20 different Intergenerational Programs. This included the Preschool Senior Companion Program, which has matched seniors and children in over 30 long term care facilities with over 40 child care centers.Many churches offer so many great programs, events and Christian education for children because they have the resources. I do not mean resources as in money, but resources as in people, people who can lead when prompted, guided and supported. Yes, "Youth Services" literally means services for youth, but a better view comes from youthministry.com that states: "Simply put, Youth Ministry is the Church's efforts to help each and every person grow personally and spiritually." Everything a Church does, whether directly or indirectly, influences the youth within the Church. Plus, with so many technological distractions, Churches need to creatively do more, and not less, to reach their youth and maintain the basic foundation of their ministry.
Churches should share success stories. Even more so, they should share information as to how they organized programs and services for children and youth. In discussions with many pastors and Christians, it seems the best use of the so commonly used term "Christian Youth Services" and the domain that literally results in millions of hits on a Google search is to establish an easy-to-use portal or center for programs and services that help youth develop a personal relation with the Lord, our Savior.
The domain and website ownership will be transferred to a to-be-formed non-profit organization with the Board, committees and key contributors in the process of consideration. I have been Blessed with this domain and now need to establish the right team to shape its mission and develop a site that has great value to churches worldwide, their members, youth and extended community.
In the future, we will be greatly expanding our very soft launch of this website as we grow and evolve. At this time, we are encouraging interested parties to review the mission for each organization and advise if they would like to be involved in various capacities to help build and shape each organization and venture.
For now, this is the infancy of a concept. We hope to assemble a group of pastors and youth ministers to develop and built the concept into an interactive and informative resource to increase and develop programs and services for children in the United States and eventually worldwide.
We seek the valued input of pastors and laymen alike and welcome all comments and suggestions.
Thanks,
Tim
ChristianYouthServices.org
• The ownership of christianyouthservices.org will be assigned to a non-profit organization to be organized in the near future.
• It is anticipated the organization's board of directors will include various pastors and potentially church officials to help effectuate the goal and mission of the organization.
• In a snapshot, our mission is to become a resource for churches, nonprofit organizations and others than provide programs and care for children and youth.
• Good work (and great work) should be shared, and we hope to become the social media and service/program portal for worthy programs and services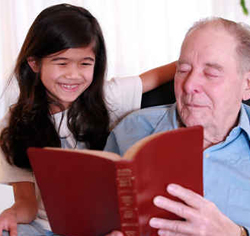 ChristianYouthServices.com
• We plan on developing a childhood education and learning center model which allows educators and operators of a local child care center to have the tools and support to be self-sufficient and empower youth with the tools to succeed in all respects.
• We will seek church collaboration in a myriad of ways, including then use of often available under-utilized space within the church for centers that can be run by local educators or the church themselves.
• We expect to collaborate with successful charter schools, public schools, academies and educational centers to develop affordable curriculum (in general and for Christians).
• Education must be for all. No one should be wanting in the thirst for knowledge or personal and spiritual growth. We will be developing scholarship and sponsor programs.
• Those who cannot afford help should help those who can. We will find creative ways to leverage the ability for many people to help.
Volunteers and supporters are welcomed. If interested, email and please include your background, your availability and how you would like to help.